Home
»
News

»
FSU School of Dance MFA Student contributes to social justice conversation on collegiate and national level
FSU School of Dance MFA Student contributes to social justice conversation on collegiate and national level
Jeremy Guyton, a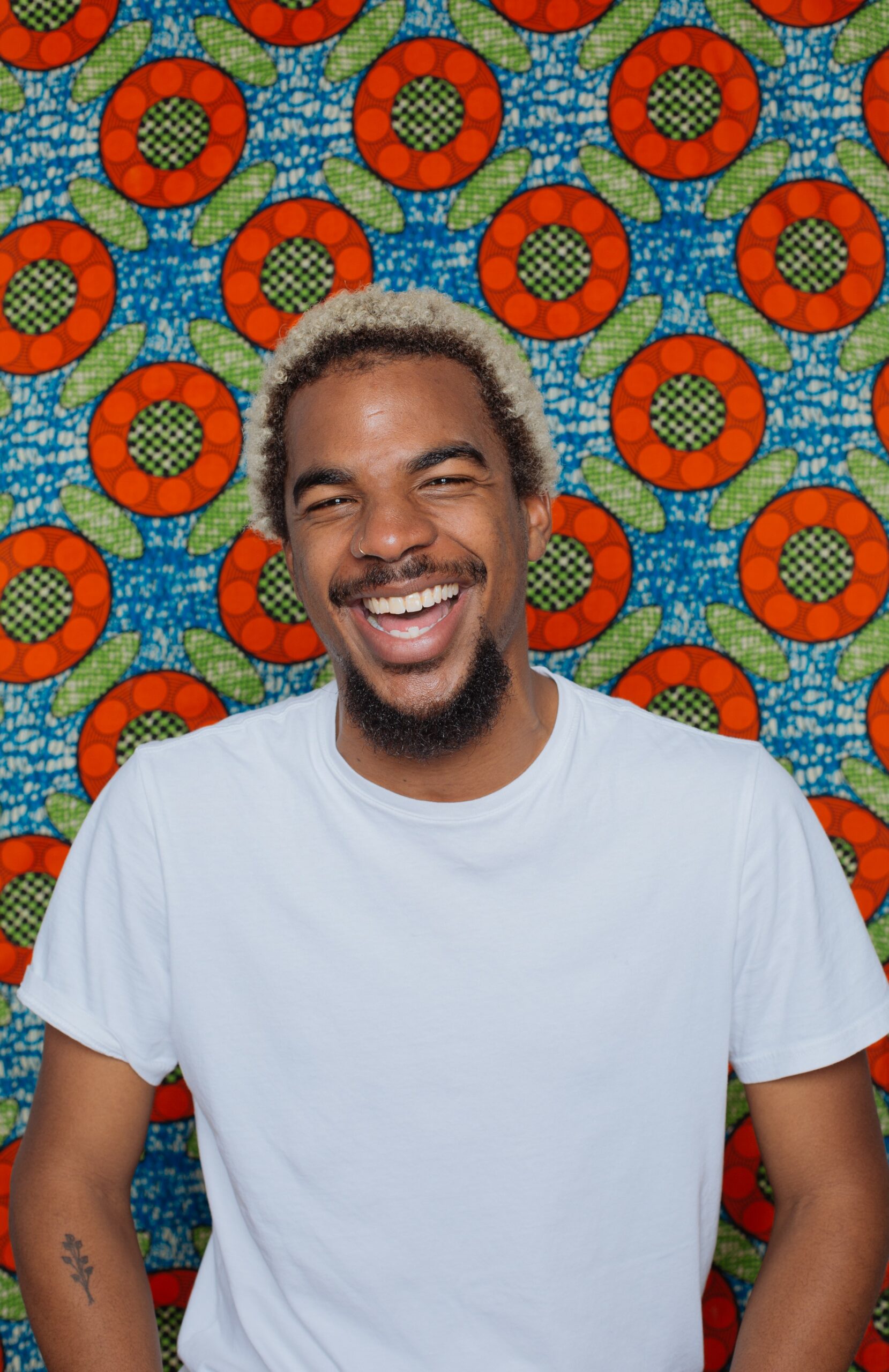 current MFA Graduate student in the FSU School of Dance, describes himself as an alchemist, performer, dreamer, choreographer, educator, and new world conjurer. He was born and raised in Los Angeles, but spent most childhood summers in his great-grandparents' backcountry home in Millport, Alabama. It was the marriage of these two different worlds that really laid the foundation for Jeremy's unique movement and vivid imagination.
Jeremy's dance training began in the comfort of his living room as he spent countless hours mirroring music videos and absorbing knowledge from well-regarded choreographers such as Jeffrey Daniel, Wade Robson, and Laurie Ann Gibson. Upon graduation from high school, Jeremey relocated to the Mid-Atlantic where he studied theatre at Georgetown University, and while in Baltimore, Jeremy joined a dance crew and quickly found himself enthralled with local club and go-go music. In 2012, Jeremy relocated to New Orleans where he enthusiastically adopted second-line footwork and bounce into his movement style. Over time, his home studio evolved to the club dance floor, a rich site where he continues to investigate, experiment and transcribe conversations between the DJ and the dance floor.
Guyton says his art is a call to action. "It demands accountability for the ways in which I move through space. It nudges my imagination to think within and around existing structures to create safe, fantastical spaces for every spirit in our community."
During his time at FSU, Jeremy has been exemplary in implementing new ideas as well as organizations. Throughout his first semester, Jeremy worked with non-major students enrolled in Hip Hop courses within the School of Dance, where he made it his mission to connect these students with a number of professional artists. Over the course of the semester Jeremy facilitated two guest artist panels and four virtual cyphers, which brought in thirteen professionals to their virtual classes where artists were able to collaborate directly with students. One artist in particular, was fellow graduate student Dedrick Gray.
Jeremy is one of the founding students in the Department's Anti-Racist Collective (ARC) working group, which works to strategize in partnership with faculty and administration on creating equitable space within the School of Dance. Alongside SoD students, Jeremy was instrumental in facilitating two community building workshops with the goal of fostering a sense of belonging, along with embodying the departmental value of 'doing it with love.'
On a national level, Jeremy has been working on organizing equitable space within the dance field at large. Recently, he was commissioned by national dance organization, Dance/USA, to write an article highlighting three artists whose work exemplifies the intersection of dance and social justice.  Throughout the article, Jeremy emphasizes how the capacity of dance and movement can catalyze positive social change. Previously, he was the Youth Programs Director at Dancing Grounds and designed the Dance for Social Change initiative. This program allows for high school artists to practice dance while simultaneously exploring advocacy issues. Through this program, students develop skills in creative thinking, communication, collaboration, and leadership. More information on the program can be found here.
Guyton has danced with artists such as Solange Knowles, Maya Taylor, Aluna, Chris Emile, Edward Sharpe & the Magnetic Zeros, Kristin Sudeikis, Jawole Willa Jo Zollar, McKey, Leyla McCallah and Kesha Kiyoko McCrae, KM Dance Project, Junebug Productions, B.U.K.U. Dance Krewe, and Goat in the Road Productions.