The Arts at Florida State University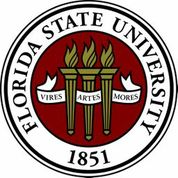 Florida State University is home to several arts programs that rank among the finest in the world. The College of Fine Arts, College of Motion Picture Arts, and College Music each offer a variety of highly competitive degree programs, drawing in a diverse group of exceptionally talented students from across the country and around the globe. Together, these three Colleges provide educational, professional, and cultural resources for the entire campus community, state, and even nation, thus distinguishing FSU as one of our nation's most unique and comprehensive cultural centers.
The Arts at Florida State University are where learning and creativity are nurtured through instruction, research, and practice. It is home to a unique combination of visual and performing arts studios, classrooms, performance spaces, and museums. Our students are some of tomorrow's most promising artists, researchers and professionals in their fields.
---
Arts @ FSU Magazine
Arts @ FSU is a collaborative project between the Colleges of Fine Arts, Motion Picture Arts and Music which takes shape as an annual magazine. Distributed to high schools in the southeast region of the United States, this magazine serves as a voice for the arts at Florida State University showcasing faculty, alumni, students.
---
Museum of Fine Arts
MoFA has a history of exciting projects—from lush painting to dynamic sculpture exhibitions, from challenging installations to provocative photography shows. Every season begins with an international competitive exhibition that embraces all media and every semester closes with the youth and exuberance of the graduating artist exhibitions.
The Florida State University Museum of Fine Arts is a member of Florida Association of Museums, Florida Art Museum Directors' Association, Florida Cultural Action Alliance, Southeastern Museums' Conference and is accredited by the American Alliance of Museums.
---
The Arts in Tallahassee, FL
Here in the Capital City, like the magnificent oak trees that provide canopies to our roads and line our beautiful parks, our arts and culture have very strong roots. From performing arts to outdoors and nature, Tallahassee offers something for everyone.
Understanding and acknowledging the incredible economic impact of the nonprofit arts and culture, we must always remember their fundamental value. They foster beauty, creativity, originality, and vitality. The arts inspire us, sooth us, provoke us, involve us, and connect us. But they also create jobs and contribute to the economy.

Robert L. Lynch – President and CEO Americans for the Arts
---
Council of Cultural Arts
COCA, the Council on Culture & Arts, is a non-profit organization that serves as the facilitator and voice for the arts and cultural industry in Florida's capital area. COCA provides information and promotes the arts and culture to both citizens and visitors. Vibrant and diverse, creative and innovative – Tallahassee's cultural community has long been one of our greatest assets and part of the area's enduring charm. Arts, culture and heritage are an integral part of the Tallahassee lifestyle. From galleries and historic landmarks to stage performances and music festivals, you can fill your days with one-of-a-kind experiences for all ages. This is where Tallahassee begins….the arts live here. View the COCA Arts & Economic Prosperity booklet here.
---
Railroad Square Arts Park
Hosting more than 50 studios, galleries and small shops, Railroad Square is the creative haven of many Tallahassee artists and other small businesses. Visit Railroad Square and you'll find a thriving art park filled with galleries, working studios, shops and the only café in town that is built out of a real railroad caboose. The park operates at its own quaint pace most of the month and then puts on the exciting "First Friday Gallery Hop" on the first Friday of each month. On "First Friday", visitors stroll through the park and enjoy live music, drum circles, food vendors, craft beer, education booths, creative demonstrations, and a cross-section of local Tallahasseeans.
---
LeMoyne Annual Arts Festival
Recently named the #1 Fine Art Show in the nation, LeMoyne's Chain of Parks Art Festival is the Big Bend Region's premiere outdoor fine art festival. Located along the majestic oak lined Park Avenue, just east of Monroe Street in beautiful downtown Tallahassee, the two-day festival is free and open to the public and it attracts artists and creators from all over the country to Florida's capital city. Visitors view and purchase amazing one-of-a-kind works from over 170 fine artists from all over the US. Art, culture and local heritage abound at the festival with reenactments of Jacques LeMoyne, the first European artist to arrive in Florida and sketch images of the natives and local flora and fauna and take them back to Europe.
---
Tallahassee Symphony Orchestra
Tallahassee Symphony Orchestra is a local orchestra that has the goal to engage the minds of its listeners through live symphonic music. The concerts are held at the newly-renovated Ruby Diamond Concert Hall at Florida State University. Urging anyone and everyone to join, the Tallahassee Symphony Orchestra offers a wide variety of concerts, encouraging people to dress as they wish, either up or down, and offering a wide variety of beverages before and during the intermission of the performances. The Tallahassee Symphony Orchestra offers pre-concert talks along with a cocktail hour where other local musicians play to allow the concert goers to fully engage with the performance and community.
---
Gadsden Arts Center and Museum
The Gadsden Arts Center and Museum offers both a community center where the local community can gather and learn and a museum to showcase the culture of the Southeastern United States.With the goal of increasing the understanding and appreciation of the visual arts in Gadsden county and surrounding areas while helping to stimulate economic growth, The Gadsden Arts Center and Museum offers art education and many cultural opportunities.