FSU Choreographer Gwen Welliver Creates Variation for Graham Dancers
The Martha Graham Dance Company
Tuesday, February 27th, 2018 at 7:30pm
Wednesday, February 28th, 2018 at 7:30pm
Nancy Smith Fichter Dance Theatre
---
Article courtesy of The Tallahassee Democrat written by Amanda Sieradzki, Council on Culture & Arts
Stepping into the studio with award-winning choreographer and dancer Gwen Welliver, one can hear verbal prompts to "line, fold, rotate," or "line, fold, chunk," or even "line, fold, creature." As a professor at Florida State University's School of Dance, students shape themselves around these improvisational structures. For Welliver, these ideas are at the core of her pedagogy and choreographies, bearing traces of her many post-modern and contemporary dance lineages.
One movement might contain a heavier feeling in the torso — remnants of her 10 years dancing with Doug Varone and Dancers—whereas a sweep of the leg or arm with a "pendular" momentum might reveal her seven years as rehearsal director for the late Trisha Brown's repertory. Welliver considers her time with these notable figureheads to be apprenticeships of sorts because their influences materialize during unexpected moments.
Embarking on her MFA research at Bennington College in 2007 launched a decade of dense dance-making, which now includes a commission by the Martha Graham Dance Company that will premiere as part of Opening Nights in the Nancy Smith Fichter Dance Theatre. The studio remains her creative laboratory however where she works through ideas alongside both students and collaborators.
"It starts without totally knowing or having any image or story in mind except for a series of exercises that I often start with to generate material," explains Welliver, who allows exciting developments from previous prompts to inspire her. "We'll often start with simple physical tasks like making lines in the body, folds in the body, rotations in the skeleton. I might not be interested in anything for a long time, but then something will show up and I keep it as a chunk of material and continue building."
Like a sculptor of time and space, Welliver's explorations eventually whittle down until a dance emerges. She notes that working with the same group of dance artists for the past 10 years has created an accumulated history that allows her to progress, embellish and play with these simple, instructive scores. This continual experimentation has made her career a lifelong investigation.
"I feel like I walk into environments that are very different from my training and very carefully observe what's happening there and see how my ideas can fit quietly with their ideas and coexist," says Welliver.
As a young student, Welliver was stimulated by scientific modes of thought, gravitating towards "a non-narrative, abstract sensibility." Her early training with Hellmut Gottschild in Philadelphia provided her with a narrative, theatrical approach to movement, and challenged her aesthetic preferences.
"He worked with rhythm, voice, and very dramatic images," recalls Welliver. "There was something about touch and finding sensation in the palms of the hands, the bottoms of the feet, and in the back of the neck. It was training a more animal sense of my body that I couldn't fully understand at the time as I was young, but I watched him and was so fascinated that it stayed with me and came back in later years."
After viewing an exhibition of Kazmir Malevich, an early 20th-century Russian artist, at the Metropolitan Museum of Art in New York City, she was sent on a trajectory into the visual arts. Malevich's geometric artwork contained a "mysterious spatial component" that intrigued Welliver as a choreographer, and she began dreaming up ways that "line" could influence her own articulations in dance.
Situated in NYC she was given a multitude of opportunities to explore these intersections between dance and visual arts, and Welliver began making her own nonfigurative sketches, both choreographing and drawing concepts of line. In fact, it was seeing sketches by visual artist Carlos Dyer and set designer Arch Lauterer that first drew her into Martha Graham's wide catalog of work.
"There are archives of Martha Graham's work at Bennington College, and I really spent time with the photographs and videos while I was there," says Welliver. "Lauterer would do abstract drawings while watching Graham's performances and Dyer would make drawings of her. Both have been my main pull to her company and exposed me to her works."
One of those pieces was "Lamentation," a critically acclaimed solo made by Graham in 1930 that remains one of her longstanding contributions to early modern dance and is still performed in the company's repertory today. The company's Lamentation Variations project continues to commission prominent choreographers such as Aszure Barton, Yvonne Rainer, and Kyle Abraham, asking them to produce their own choreographic interpretation of the solo.
When asked to create her own variation, Welliver was invigorated by the challenge. The creative process allots only 10 hours to work with the company to make a work four minutes in length, simple costumes, minimal set design, and music in the public domain. For the latter, she turned to colleague Dan Smith and his assistant Logan Castro, who recorded countertenor and MFA student Kyle Christensen as well as the string players of the Eppes Quartet to produce an original track from Henry Purcell's aria, "What Power Art Thou."
"I'm really excited about having an original recording from these incredible artists and I was happy to get more of FSU involved," says Welliver, whose variation can be seen on Feb. 27 and 28 as part of the Martha Graham Company's performance for Opening Nights.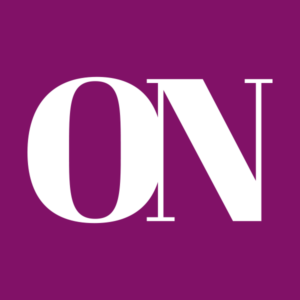 Onstage the entire time, a solo figure emotes through shapes and is framed by a formal, restrained duet, describes Welliver. As the piece progresses, one of the duet dancers emerges from her rhythmic patterns and its through her material that the audience experiences the idea of lamentation. Working from Graham's original prompts about grief, Welliver is curious to see how the audience experiences her movements as the dancers subtly change from abstract to narrative images."I believe in communication in the form of the human body," states Welliver. "I can't imagine not communicating with my body and I'm constantly intrigued by what our bodies and other people's bodies are telling us."
Amanda Sieradzki is the feature writer for the Council on Culture & Arts. COCA is the capital area's umbrella agency for arts and culture.