MANCC Announces the Center's 2017-2018 Artists-In-Residence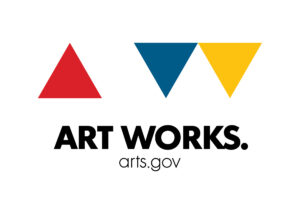 Maggie Allesee National Center for Choreography is pleased to announce the Center's 2017-2018 Artists-In-Residence. The thirteen artists and their collaborators in residence for 2017-2018 comprise a diverse range of artists at all stages of their career, based in different urban settings, who employ artistic and choreographic practices that propel some of the most interesting and distinctive contemporary practices in dance and movement-based work today. From artists who are exploring how the body is situated within and often against the socio-cultural strata of contemporary society to choreographers who are pushing the boundaries of what movement can express, MANCC's season reflects the diverse, dynamic, and urgent voices of contemporary dance in America.
Championing time and space for the creative process, MANCC's fall season has already begun with a ten-day residency for New York City-based choreographer Alice Sheppard, and a weekend-long site visit for Philadelphia-based choreographer, Jumatatu Poe. Sheppard came to develop her work DESCENT, set atop a complex ramp system that acts as a partner for two dancers in wheelchairs. DESCENT challenges western and heteronormative conceptions of beauty, and shows the artistic potential for integrating accessibility into the creative process. Poe's site visit to Tallahassee and FAMU during homecoming laid the groundwork for his spring residency, in which he will develop Let 'im Move You: This is a Formation. This new dance work will utilize the vocabulary and performance codes of J-Sette, a dance with origins in majorette lines at historically Black universities, as a launch pad for examining the idea of "team" in performance.
The fall semester will also include Kota Yamazaki (NYC/Japan) and David Neumann (NYC). Yamazaki will explore a world of darkness as he comes to MANCC to develop Part II of his Darkness Odyssey trilogy, which takes inspiration from French philosophy, Butoh, and Japanese Goze music. Yamazaki's residency is funded, in part, by the National Endowment for the Arts. Neumann returns to MANCC to continue work on Distances Smaller Than This Cannot Be Confirmed (working title), a multi-disciplinary dance/theater piece that ponders the unfathomable scales of the universe and investigates hegemony, masculinity, and race in relation to art-making and science.
MANCC's spring semester includes residencies for legacy artists, Ralph Lemon and Ann Carlson (NYC; Santa Monica), solo practitioners, Jeanine Durning (NYC) and Carlson, and Juliana F. May (NYC), as well as new projects by Rosie Herrera (Miami), Rosy Simas (Minneapolis), and collaborative duo Rashaun Mitchell and Silas Riener (NYC). Engaging in an exploration of the disparate lineages within their particular dance heritages, Mitchell and Riener will bring lauded critic, author, and performer Claudia La Rocco (NYC/Oakland) into their project, Desire Lines: translation, who approaches the creation of context around contemporary performance as its own artistic practice.
While exploring distinctly different paths, Durning and May will both incorporate the use of language into performance. Durning's solo work dark matter, selfish portrait will look at self-portraiture in the history of art to explore notions of selfhood and the role of individualism in society. May's ensemble work, Repulsion, will center on the white female body as both victim and perpetrator of sexual trauma and violence through "white neutrality."
Herrera will develop an evening-length dance theater work, Make Believe, exploring magic, celebrity worship, and romantic love through the lens of ritual and religious spectacle. Native contemporary artist, Simas will create Weave, an immersive experience of story, dance, moving image, and sound to share and honor individual histories while posing critical questions regarding her relationship to Native communities, non-Native audiences, and creating dance in western contexts.
Lemon and Carlson both return to MANCC to expand and recontextualize ongoing projects. Lemon will develop Saturnalia (working title) with choreographer/dancer Darrell Jones as a new work evolving out of his previous work, 4walls. Carlson will continue her work with dramaturg, Melanie Joseph on Dumbo Redacted, a solo that continues her celebrated Animal series, and is inspired by the movement and mythology of earth's largest land mammal, the elephant.
The Andrew W. Mellon Foundation will continue to generously support several MANCC programs, including the multi-year, multi-residency initiative, which allows seasoned artists to address the needs of developing work at multiple stages. Neumann, Carlson, and Durning are supported by this initiative in the upcoming season.
The Mellon Foundation also supports MANCC's Embedded Writers Initiative, which is designed to support the re-imagining of dance writing conventions in order to better respond to and engage with a wider range of ever-evolving contemporary forms in dance and performance. Through this program, select MANCC artists are given the opportunity to invite a writer as scholar, critic, or dramaturg into the creative process as a way of infusing dance writing with perspectives beyond what is evidenced on the public stage.

The Maggie Allesee National Center for Choreography (MANCC), at the FSU School of Dance, is a choreographic research and development center whose mission is to raise the value of the creative process in dance.